WELCOME TO NEXIM INTERNATIONAL DEVELOPMENT ORGANIZATION (NIDO)
What we do.
NIDO - NEXIM International Development Organization - is an international social enterprise, encouraging local communities in Uganda to put our resources together to build and furnish public schools.
We began our non-profit building work with our partners at Cambridge Secondary School. We have also constructed a library, a computer lab and a boys' dormitory for the school, and helped to provide sustainable energy technology.
NIDO is now seeking investment to help finance the construction of primary schools in Katakwi district, Eastern Uganda and Amuria district, North Uganda, and to supplement a scholarship fund for exceptional students at Cambridge Secondary School.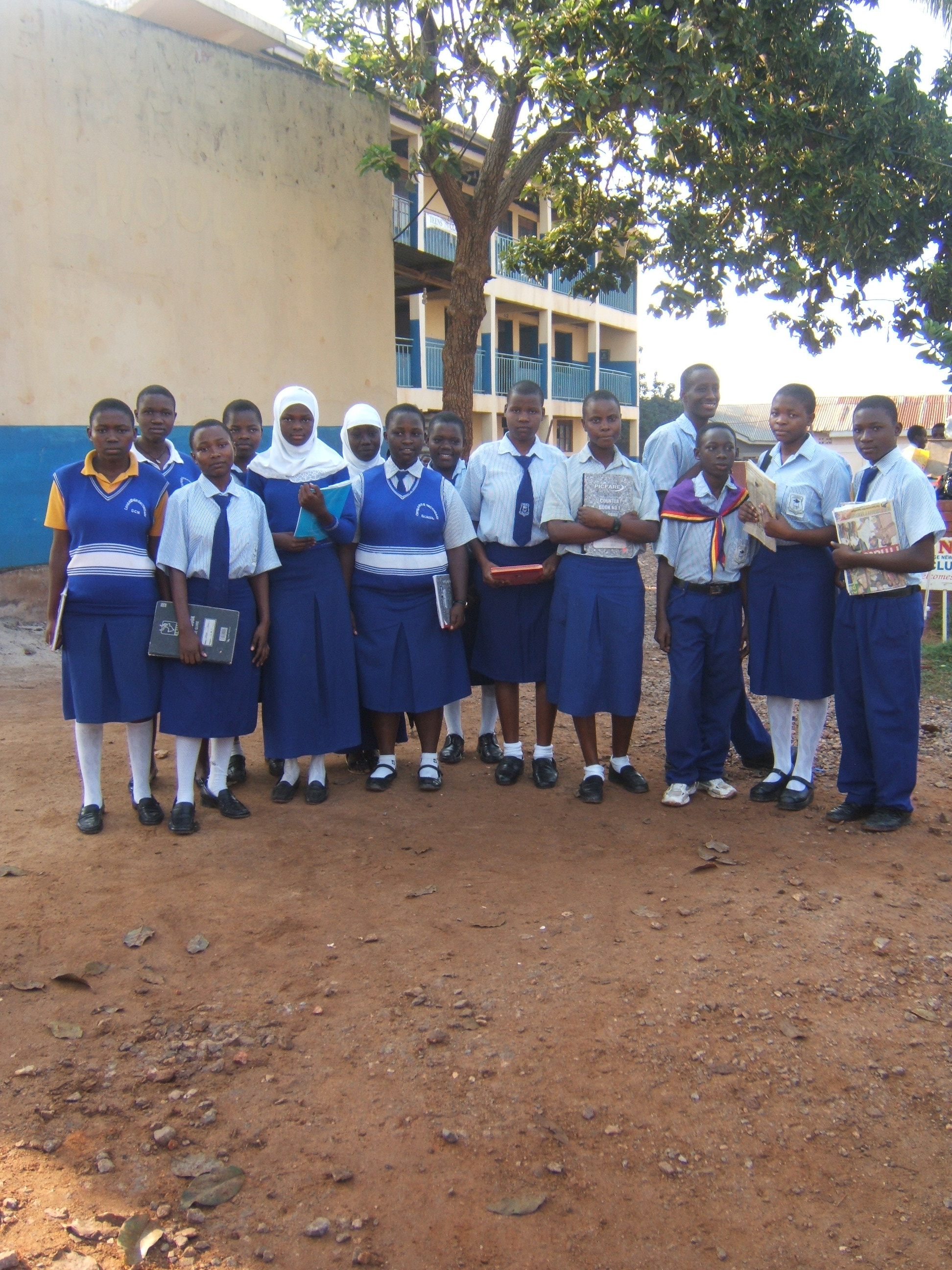 "Students ready for class, behind them to the right is the class room block, building front left is the girls wing."
Where we work, Uganda.
The Republic of Uganda also known as "The Pearl of Africa" is a landlocked country in East Africa. It is bordered by Kenya to the East, The Republic South Sudan to the North, The Democratic Republic of the Congoto the West, Rwanda to the South West, and Tanzania to the South. The southern part of the country includes a substantial portion of Lake Victoria, which is also bordered by Kenya andTanzania.

MAP OF UGANDA

Uganda takes its name from the Buganda kingdom, which encompassed a portion of the south of the country including the capital Kampala. The people of Uganda were hunter-gatherers 1,700 to 2,300 years ago, when Bantu-speaking populations migrated to the southern parts of the country. Uganda gained independence from Britain on 9 October 1962. The official languages are English and Swahili, although multiple languages are spoken in the country.

Our challenge.
Due to 20 years of civil war between the Lord's Resistance Army and the Ugandan Army (UPDF), the North and North East of Uganda lags behind in GDP, literacy and life expectancy – 68%, 25% and 6 years respectively. Despite increasing enrollment in free Universal Primary Education and Universal Secondary Education programs in Uganda, many children are unable to get an education because the basic infrastructure is not in place and classrooms are over crowded. Hundreds of students are studying under trees or collapsing buildings or have no shelter at all. These communities simply cannot afford to build schools on their own, and this is why NIDO is helping.